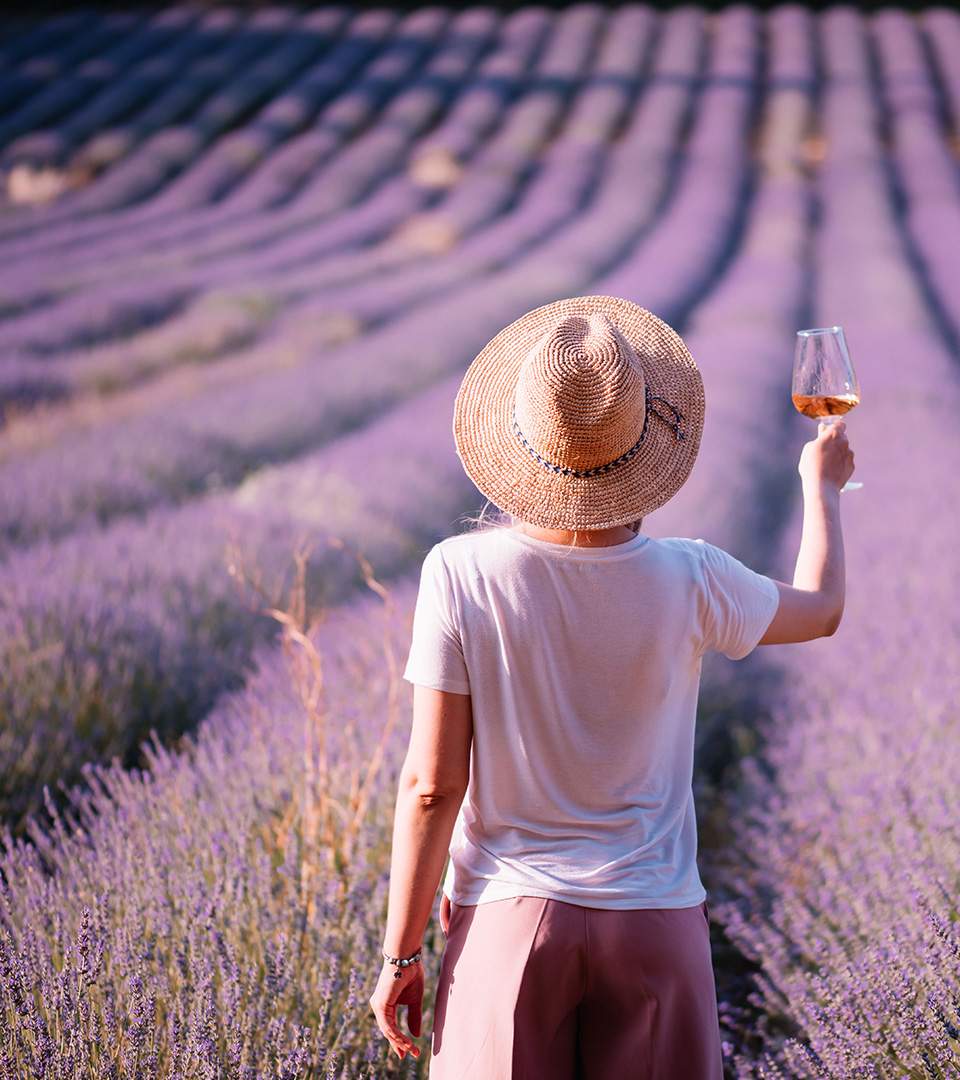 Sightseeing
Rasque, a jewel in the heart of Provence
Ideally located in the Var department, midway between the Mediterranean (35 km from Saint-Raphaël, Fréjus and Sainte-Maxime, 49 km from Saint-Tropez and 56 km from Cannes) and the Upper Var (60 km from Sainte-Croix Lake and 70 km from the Verdon Gorge), Château Rasque is the ideal starting point for a multitude of outings. It also offers countless options for hiking and cycling trails.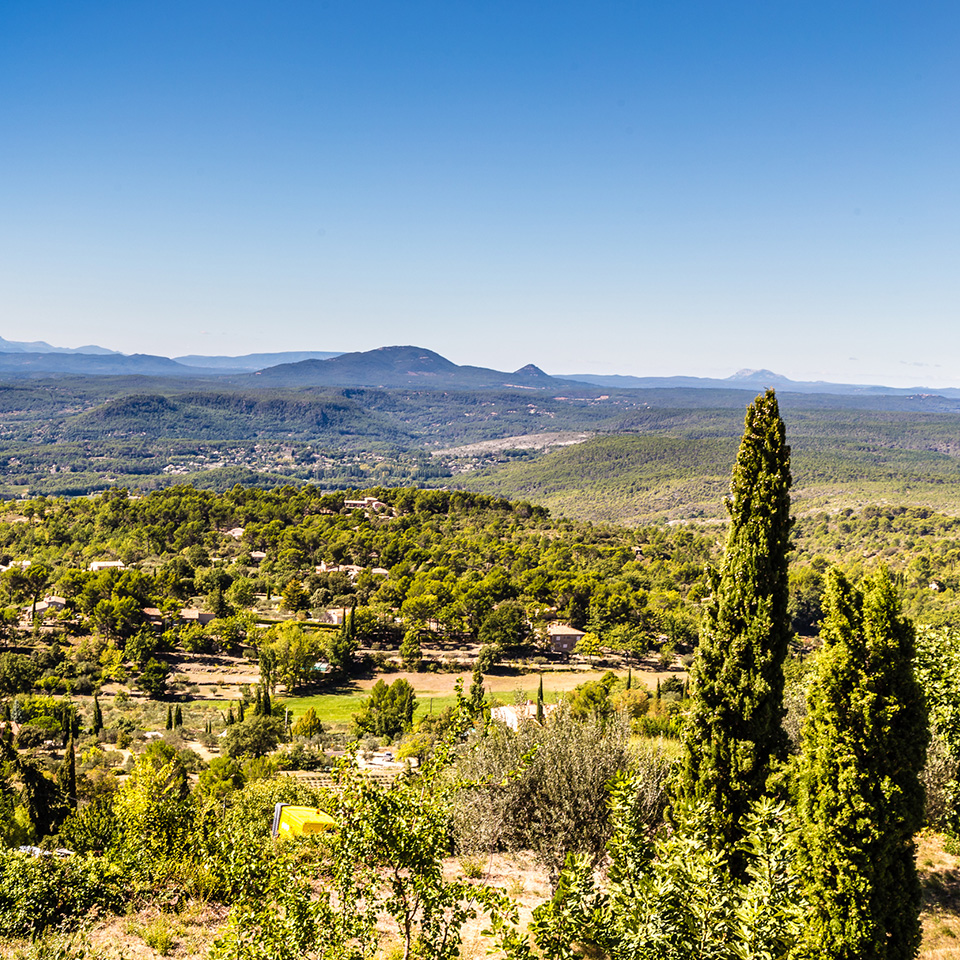 NEARBY VILLAGES
Taradeau
A small village in the centre of the Var, known for its archaeological digs, Taradeau is dominated by a Saracen tower and chapel, remnants dating back to the Gallo-Roman era.
Les Arcs-sur-Argens (5 km)
Les Arcs possesses an amazing heritage. Discover Sainte-Roseline Chapel, the relics of its namesake and its magnificent works of art by Chagall, Giocometti, Bazaine and Ubac
Lorgues (9 km)
You will be won over by the rich history, fountains, many shops, restaurants and lifestyle of this sun-drenched Provençal village.
Tourtour (25 km)
Nicknamed the "Village in the Sky", Tourtour is one of the most beautiful in France. Visit the eight fountains on Place des Ormeaux, the vaulted passageways and the 17th century château.
Aups (30 km)
As you turn the corner of an old street, admire the mediaeval houses and ancient fountains. It is also known as the "truffle village", so be sure not to miss out on the truffle market!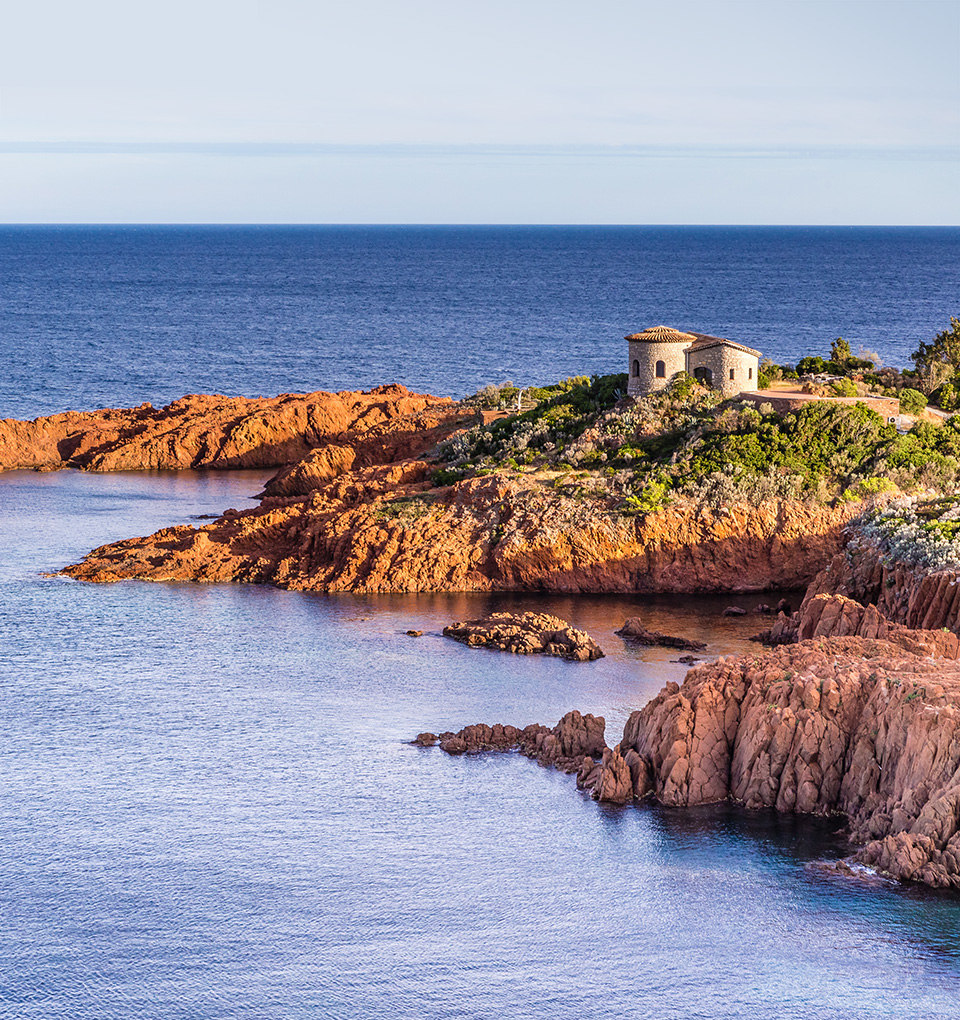 MAIN SIGHTS
Saint-Tropez (45 km)
Let yourself be swept away as you explore Saint-Tropez, its picturesque streets and its 16th century citadel. A necessary stop for celebrities, lovers of the sea, history buffs and heritage fans.
Gassin (45 km)
After wending your way up through narrow, blossoming streets with walls painted in pastel colours, you can enjoy the fantastic panoramic views of the Gulf of Saint-Tropez and the Massif des Maures mountains.
Bargème (60 km)
Dominated by the tours of its château built in the Middle Ages, which was partly destroyed by the Wars of Religion, this listed site will delight anyone who appreciates old stone and mediaeval heritage.
Moustiers-Sainte-Marie (61 km)
World-renowned for its fantastic environment between air, land and sea. This village is like something out of a Provençal nativity scene, bordered on both sides by rocky slopes with a star hanging in the sky above…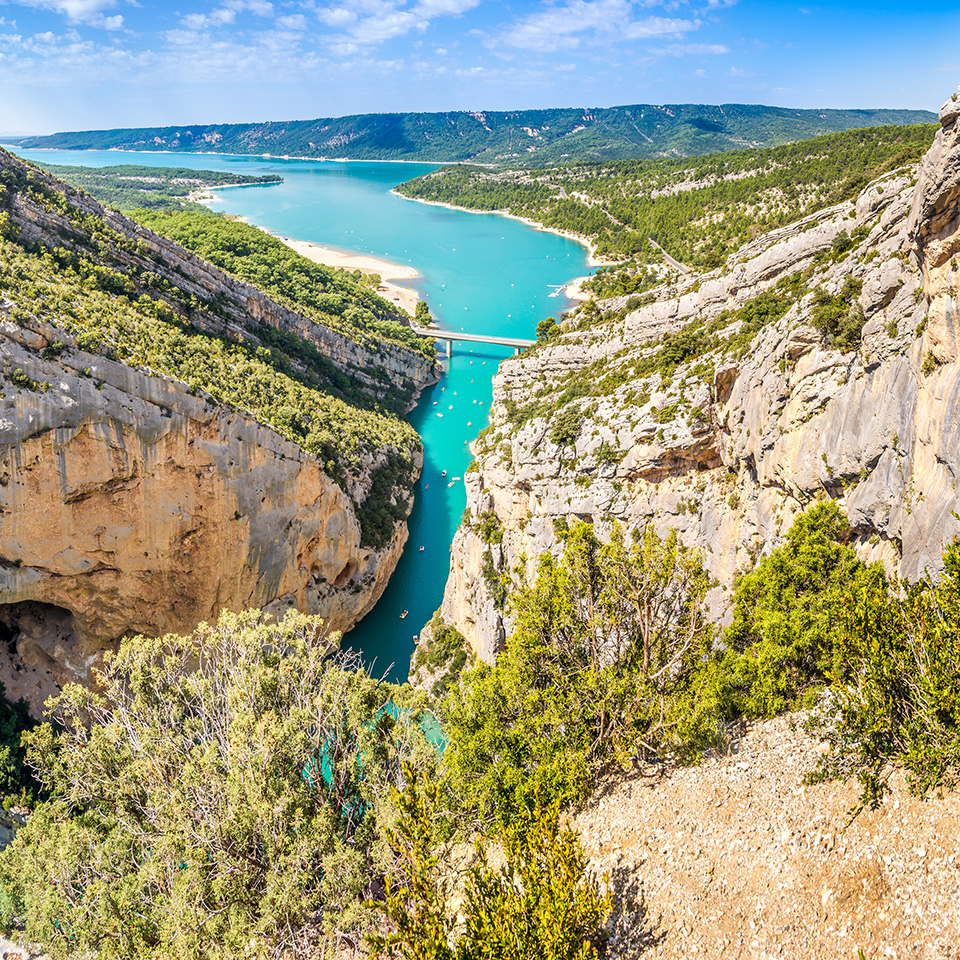 THE GREAT OUTDOORS
Roquebrune Rock (15 km)
Climb to the top of this legendary rock, made popular by its myths and its admirers. There, you will discover superb views of Fréjus, the Estérel Massif and, in the distance, the Alps.
Estérel Massif (40 km)
Located between Saint-Raphaël and Cannes, this is a very ancient mountain range, famous for its red rocks plunging dizzyingly into the Mediterranean.
Verdon Gorge (51 km)
The Verdon Gorge is considered by many to be Europe's most beautiful canyon. A preferred destination for fishers and hikers, it is also known for its rock climbing, canoeing and kayaking, paragliding, rafting, canyoning and bungee jumping.
Lérins Islands (60 km)
In a setting of unspoilt nature, these islands treat visitors to a unique collection of flora and fauna, as well as a singular history in which the mysteries of the Man in the Iron Mask intermingle with the tranquillity of Cistercian monks.